Meet the "Crowlers"
It's a can...It's a growler...No, it's a Crowler

®!

The Crowler® is a one-use, recyclable 32 oz. can that's filled and seamed right at the bar using an All-American Can Company Seamer. This is a tabletop design commonly used for canning homemade food into steel cans and allows you to take home one-off and specialty beers. The Crowler® is made from aluminum that has 68% recycled content and is also infinitely recyclable.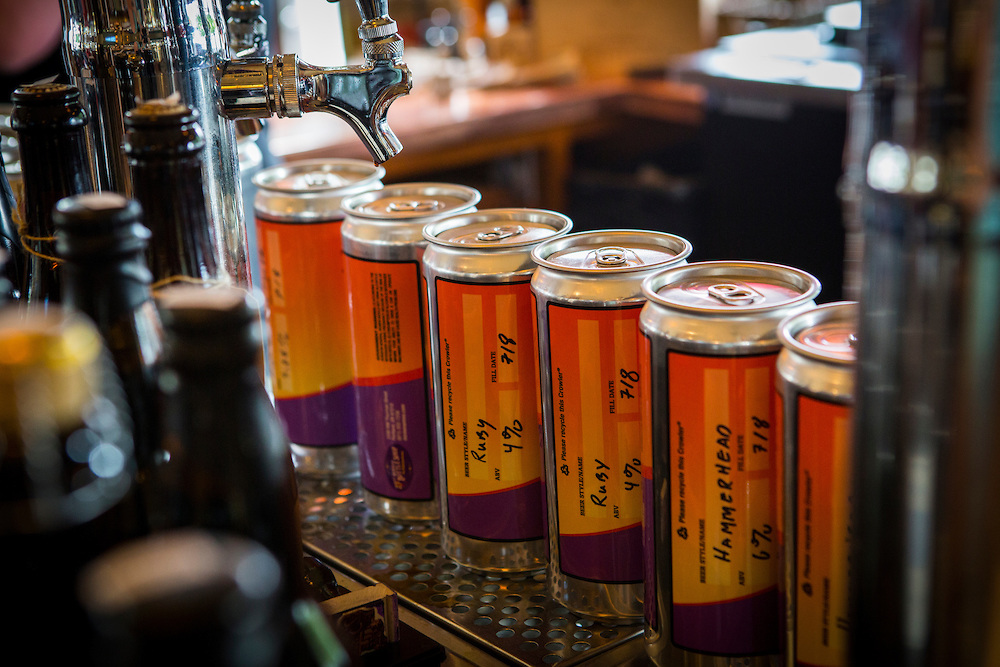 We purge the cans with CO2 before filling them, which helps assure that there is no beer-degrading oxygen added to the beer. The Crowler® is then immediately filled. The lid is applied and the Crowler® is placed onto the seamer pedestal. The pedestal is turned so that the can is raised up and locked under pressure into the seamer. We turn it on and the Crowler® is sealed! Once you open the Crowler®, drink up to ensure that the craft beer is consumed in a single serving while the beer is in its prime, just like in the taproom.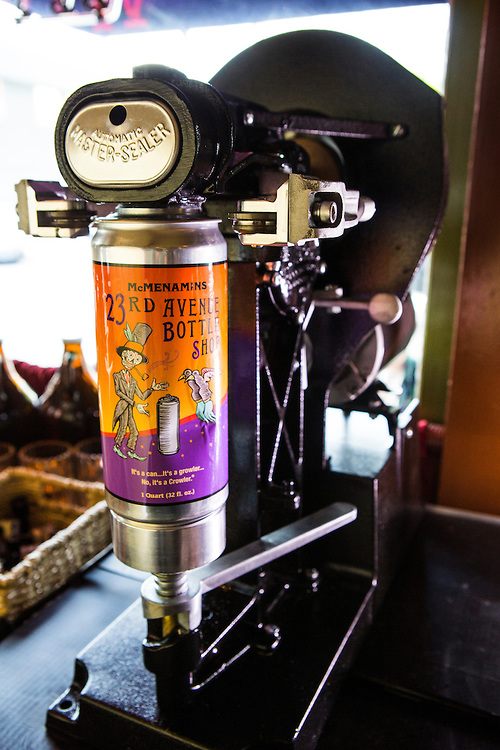 McMenamins Beer On Draft

Choose from our 20 taps
of beer or cider:

McMenamins Ales $7
High Gravity Ales $8
Brewmaster's Reserve Ales $11
Edgefield Ciders $8.80
Guest Beer on Draft Price will vary

Only an additional $1 to get 32 ounces of your favorite brew in a Crowler®!

Related content (tags):
History
Property > 23rd Avenue Bottle Shop
Type > History